Through classroom & hands-on learning experiences, students enrolled in the Agriscience pathway will take courses that will give them a general overview of the Agriculture, Food & Natural Resources cluster, which contains Power, Structure, & Technical Systems; Environmental & natural Resources Systems; Animal Systems; Plant Systems; and Agribusiness Systems. Topics included in these courses include career opportunities, safety, technology applications, agribusiness leadership, environmental science, soil science, plant science, forestry, animal science, aquaculture, wildlife science, pest management, woodworking, metal working, small engines, electrical wiring, and plumbing.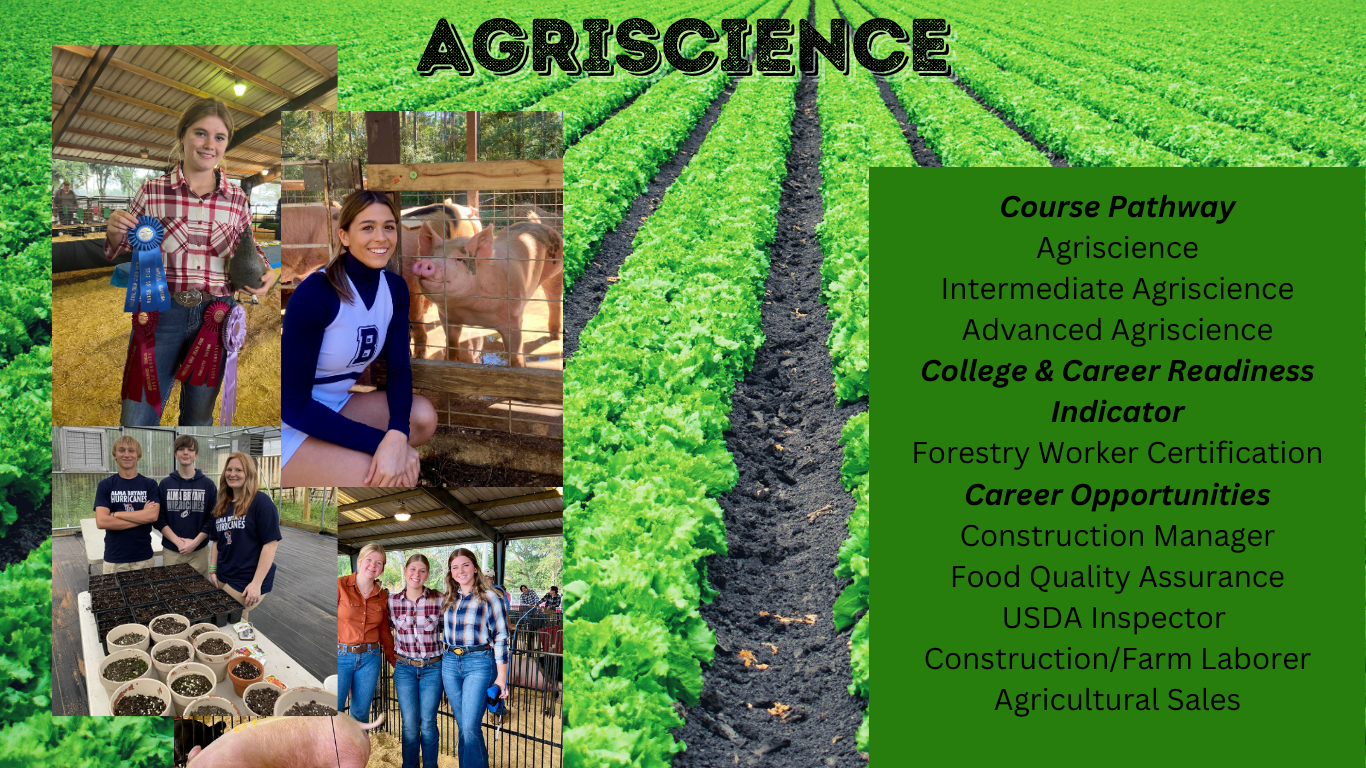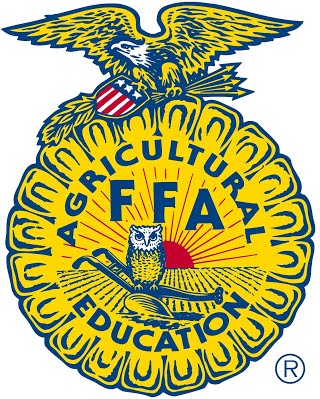 Career Tech Student Organization: FFA (Future Farmer's of America)
FFA is a dynamic youth organization that changes lives and prepares members for premier leadership, personal growth and career success through agricultural education. Members are future chemists, veterinarians, government officials, entrepreneurs, bankers, international business leaders, teachers and premier professionals in many career fields.