Coastal Environmental Science Pathway
The Coastal Environmental Science pathway provides students an opportunity to focus on the coastal environment surrounding them. Through classroom and hands-on learning experiences, students will study the various aquatic ecosystems within the marine environment. They will clarify their understanding of the water planet and the dynamic processes that have shaped and continue to shape the Earth, and they will study the impact of man's interaction with the environment. Students will also be exposed to a wide variety of career opportunities for varying post secondary plans.
The students in this pathway work closely with Dauphin Island Sea Lab, Auburn Shellfish Laboratory, the Lightning Point Project, The Nature Conservancy, and Mobile Baykeeper.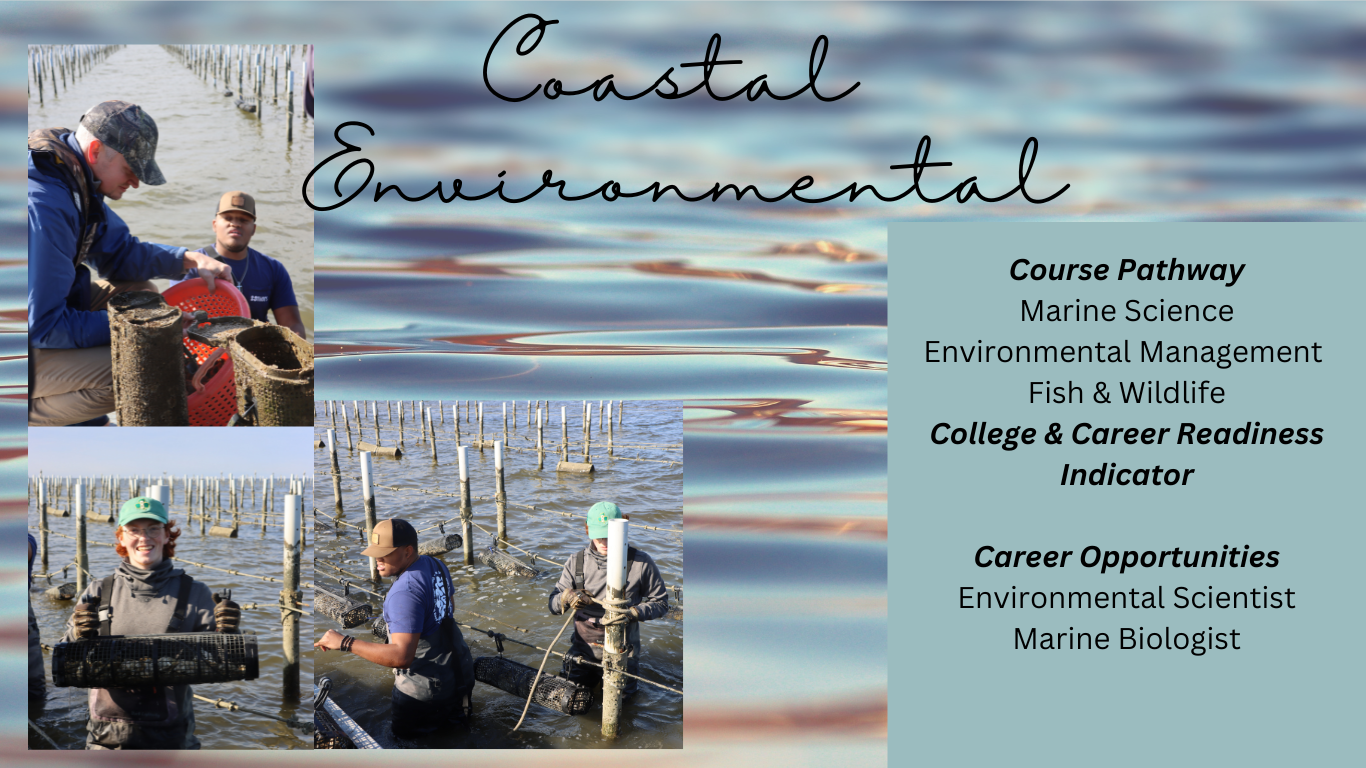 Coastal Environmental Science Pathway